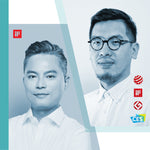 Final jury Good Design Award 2021 - Bestboard® X3
Following the iF Design Award 2021 and Red Dot Award 2021, we are pleased to announce that Bestboard® X3 Executive Smart Display has once again been selected as a finalist for another international design award, the Japan's Good Design Award 2021.

Thanks to designers Claudio and John for bringing us this ergonomic yet functional piece of fashion. We look forward to bringing even better products to the UC&C market!
 
Press Contact
Tel: +886 (02) 872 99688 
Fax: +886 (02) 875 82999
Email: marketing@bestboard.com
About Bestboard®
Bestboard® is offering innovative technology to refine and modernize your conventional workplace, including meeting rooms, classrooms, laboratories and other workplaces. Bestboard® has empowered your digital workforce to connect, visualize and collaborate to create time-efficient collaboration among your remote teams.
Best Teamwork with Bestboard®.