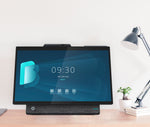 Refine Your Home Workspace
Bestboard® helps to minimize the chaos of multiple audiovisual devices and cables so you can maximize your remote productivity at home.
---
Show Your Face
Bestboard® is compatible with all kinds of videoconferencing software and platforms thanks to its Android operating system, so you can still follow the IT policy at home and use the corporate's designated apps such as Microsoft Teams, Google Meet, Cisco WebEx and many others to conduct video meetings with your remote colleagues and clients.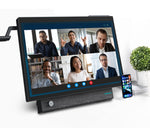 ---

---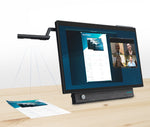 Show Your Paperwork
Bestboard® has a patented flip-camera that incorporates both the video camera and the document camera in one live video stream, so you can properly show your A4 paperwork in real-time during video meetings to all your remote colleagues or clients.
---
Sign Your Name In Both Digital And Analog Format
Bestboard® equips you with a capacitive stylus with pressure sensitivity, you can write on the touch display like a normal pen, or you can show real-time annotations (such as make a signature) during a video meeting or live broadcast, it's the ultimate companion for electronic signature and agreement flow.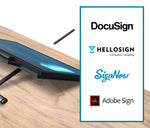 ---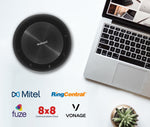 Hear And Be Heard When It Matters
Bestboard® enriches your audio experience in teleconferencing, making HD audio essential and having a crystal clear call with your remote colleagues and clients, just like you would with them in person. The plug-and-play design helps get rid of all the hassles.
---
Make Any Space A Collaboration Space
Bestboard® is a collaborative catalyst, your conventional television can become a modern videoconferencing kit and your living room can be optimized to be a new collaboration space.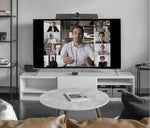 ---